China unveils website for UN summit COP 15
2021-04-30
chinadaily.com.cn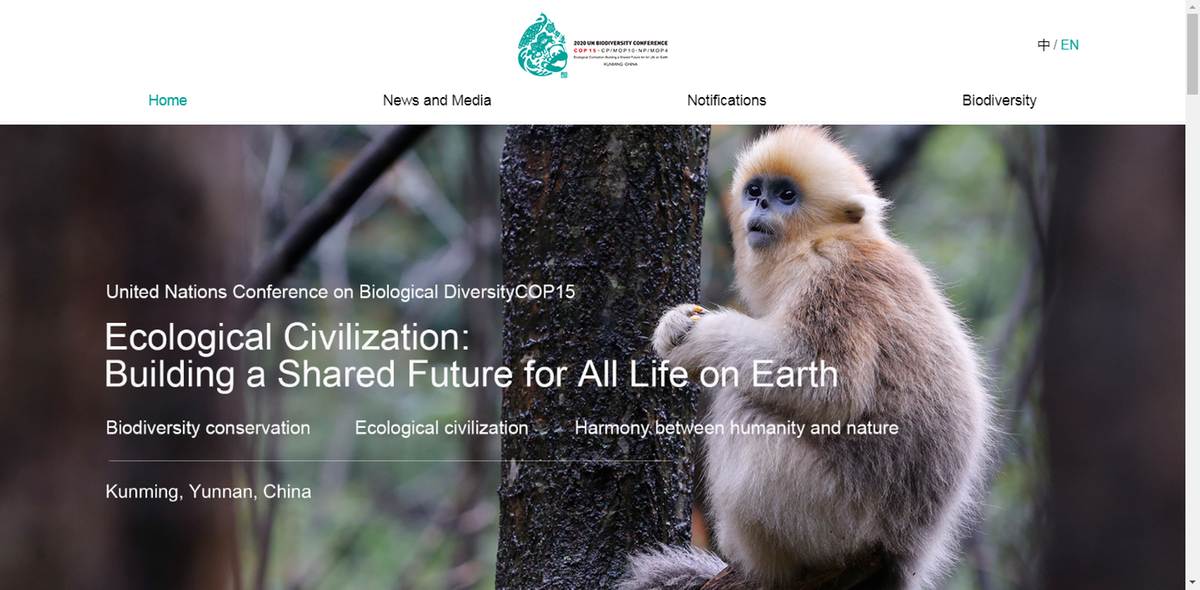 A screenshot of the English website of the 15th meeting of the Conference of the Parties to the Convention on Biological Diversity, aka COP 15. [Photo/cop15-china.com.cn]
China on Thursday officially launched a website for a key United Nations summit on biodiversity conservation, commonly known as COP 15, it will host in October.
The biggest UN biodiversity meeting in a decade, the summit in Kunming, capital of Southwest China's Yunnan province, is tasked with elaborating on the post-2020 global biodiversity framework and identifying global biodiversity protection goals up to 2030.
"With the launch of the site, we are announcing to the world that we continue on our road to Kunming with the determination and purpose," said Elizabeth Mrema, executive secretary of the Convention on Biological Diversity, addressing the launch ceremony via video link.
The biennial gathering was originally scheduled to be held in October last year but was first put off to May and then to Oct 11 to 24 due to safety concerns caused by the COVID-19 pandemic.
"We are telling everyone that we are ready to bring the world together, to achieve the 2050 vision of the Convention on Biological Diversity and to build the foundation for an ecological civilization for current and future generation," she said.
Ecological civilization is a concept promoted by President Xi Jinping for balanced and sustainable development that features the harmonious coexistence of people and nature. The Kunming gathering is themed "Ecological Civilization - Building a Shared Future for All Life on Earth".
She said COP 15 is a crucial moment that is significant not only for the Convention on Biological Diversity, but for the UN Sustainable Development Goals, for climate action and for the future of all life on earth.
The Kunming conference will need to produce "a robust, ambitious, and universal framework that will set the world on a path to restore nature and build a balanced relationship with it", she said.
Huang Runqiu, minister of ecology and environment, said China will take the launch of the website as an opportunity to better play its role as host country of COP 15.
"We look forward to making COP 15 a fruitful conference of milestone significance," he said in the launch ceremony in Beijing.
Joining hands with the international community, China hopes to build more consensus and develop greater synergy to jointly promote the global process of biodiversity governance, he said.